Torello Aceite - Olijfolie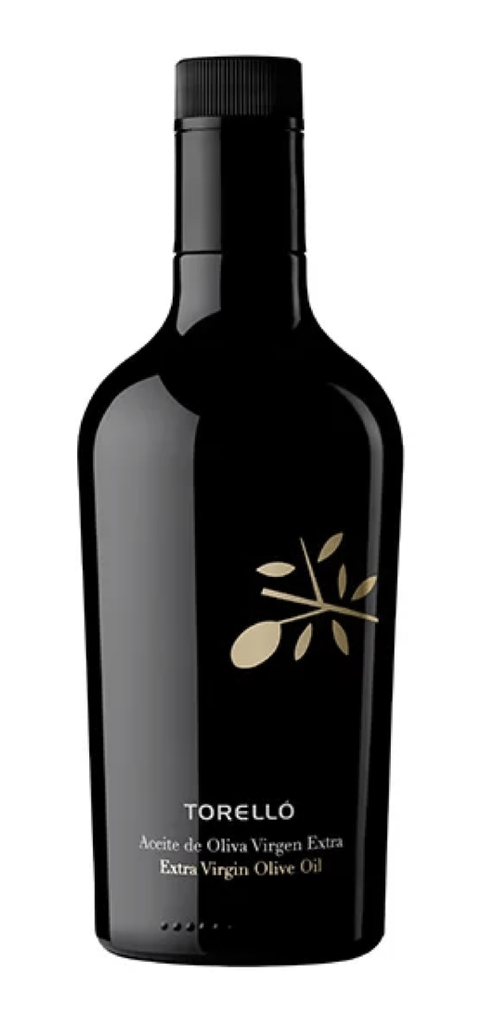 Torello Aceite - Olijfolie
Torello Aceite - Olive oil
Torello Aceite is an extra virgin olive oil, of superior category, obtained directly by mechanical processes where no refining process has been carried our nor any additives used. Furthermore, extra virgin olive oil is an oil with a very definable taste and smell, free of any defects. Its maximum acidity is 0.8%.
Olive varieties: Arbequina and Sabatera. The Arbequina variety is the olive that is most cultivated in Catalonia. On the other hand the Sabatera is very scarce, its cultivation being centred mainly in the Alt Penedés Region.
Presentation: 500 ml bottles
Certified organic cultivation of both olive varieties
This oil has a marked pungent citric characteristic, with tinges of white pepper, green fruit, ripe apples, balsamic herbs, spicy in the mouth.
Awards and Recognitions:
"Semana Vitivinícola" Guide 2019 – 97 points (2018 Harvest)
Je dynamische Snippet wordt hier weergegeven... Dit bericht wordt weergegeven omdat je niet zowel een filter als een sjabloon hebt opgegeven om te gebruiken.
vincento online wijnwinkel
Wijn - Olijfolie - Corpinnat - Degustaties - Events
Wijnen en Olijfolie ui
t Spanje en Portugal
Binigrau - Exopto - Marco Abella - Monte Branco - Quinta do Vallado - Torello - Vegalfaro